A NUDIE MAGAZINE YOU COULD HANDLE FINDING UNDER YOUR BOYFRIEND'S PILLOW. . . . MAYBE.
(repost from 2010)
I've always been a huge
Jonathan Leder
fan . . . (one of his photos was my blog's header for ages)
and
i've always appreciated the fact that he still uses film and that his photos have a risque quality while still maintaining a classy vintage feel. . . . so i wasn't too surprised when i read on Fashioncopious today that he and his wife have started an "erotic quarterly" called "
Jacques.
" In the quarterly, the woman remain
untouched
by today's creepy
re-touching
techniques.
"Jacques is America's only new luxury erotic magazine; a modern reimagining of the classic men's magazines of yesteryear. We celebrate a return to the origins of the pulp title; offering edgy opinion, arousing interviews and fiery fiction blended with unparalleled pictorials illustrating the real beauty of real women."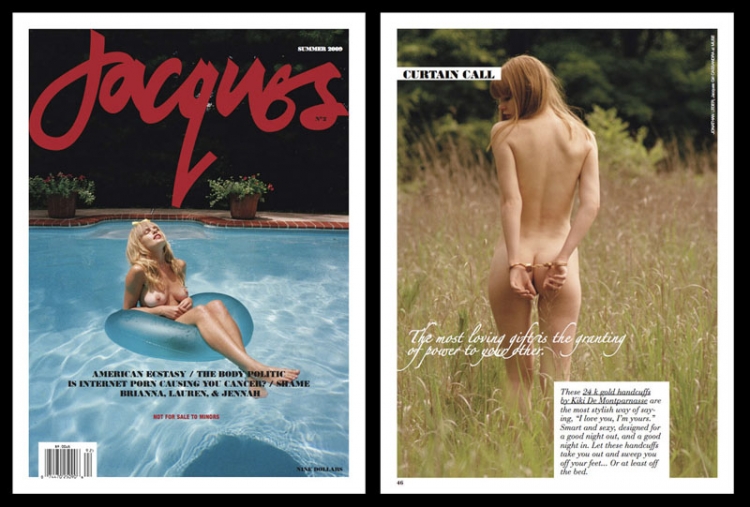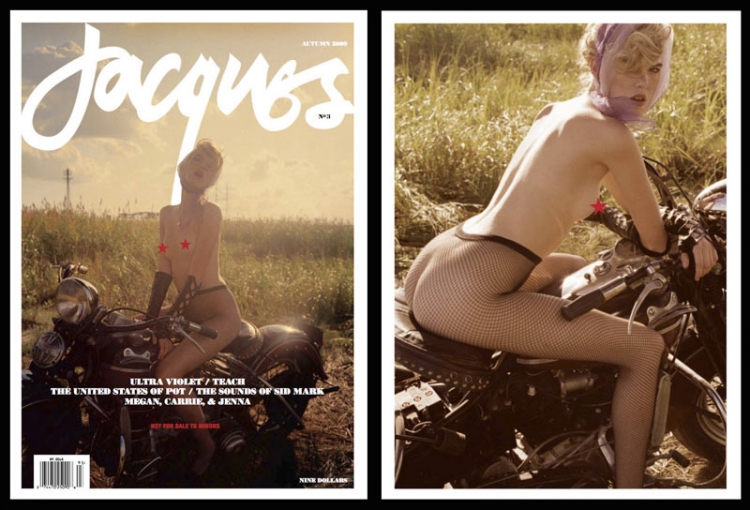 Below are some of Jonathan's photos (not from Jacques)